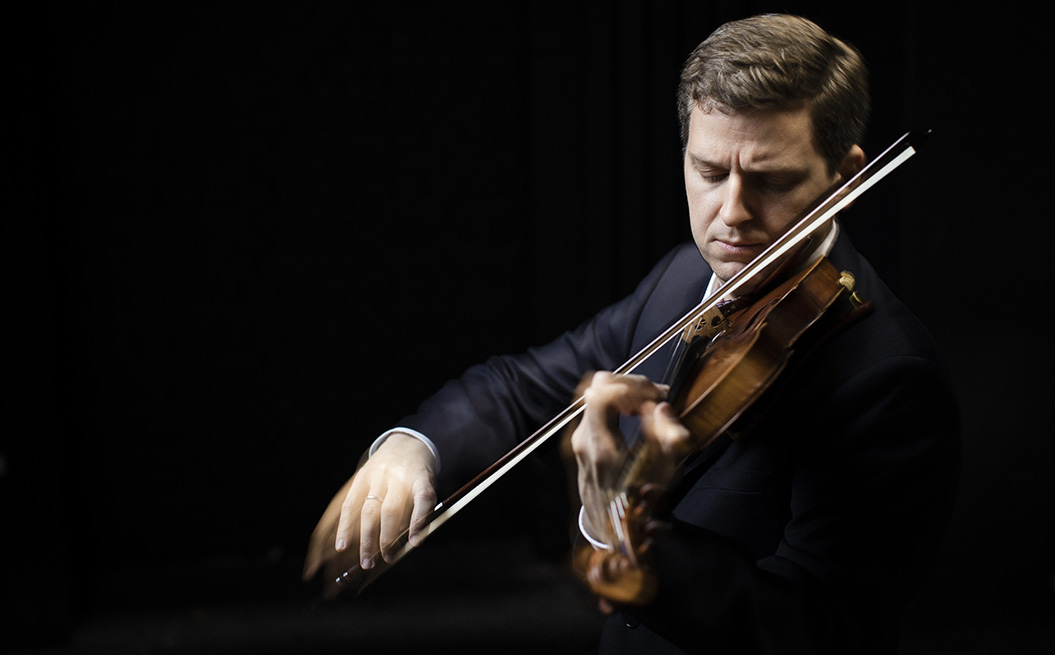 James Ehnes plays Tchaikovsky
Hear outstanding violinist James Ehnes in Tchaikovsky's captivating Violin Concerto.
Philharmonia
Conductor(s):
Paavo Järvi
Performer(s):
Daniil Trifonov – piano
Programme
BRAHMS Piano Concerto No. 1
Tchaikovsky wrote his captivating Violin Concerto on holiday by Lake Geneva with the young student he hoped would premiere it. Tonight Tchaikovsky's heartfelt outpouring of melody is in the hands of outstanding soloist James Ehnes. In the words of The Guardian's reviewer, Ehnes's last performance with the Philharmonia "achieved a level of perfection… that puts him in a class of his own".
Conductor Paavo Järvi, a longstanding favourite with our musicians and audiences alike, pairs the Tchaikovksy with Prokofiev's Sixth Symphony, composed in 1947. Prokofiev told a friend that the symphony was his response to the devastation caused by World War II: 'Now we are rejoicing in our great victory, but each of us has wounds that cannot be healed'. The dark emotions of the first two movements are swept away, though, by a cheerful finale that brings to mind Prokofiev's Peter and the Wolf, full of dancing string melodies, whistling woodwind and bold timpani.
To open, Järvi has chosen Debussy's lush and sensual evocation of a faun enjoying a sun-dappled afternoon. Its dreamy, improvisatory flute melodies transport us to a world of fantasy and pleasure.
This concert was originally advertised with Daniil Trifonov playing Brahms's Piano Concerto No. 1. Due to unavoidable visa processing delays, Daniil Trifonov is unable to appear, and we are very grateful to James Ehnes for stepping in. 
Royal Festival Hall
Southbank Centre, Belvedere Road, London SE1 8XX
Things to do before/after
Tickets cannot be exchanged, transferred or refunded
All Student Pulse ticket holders will be asked to present valid student identification at the venue.
Student Pulse tickets are sold out when the "Buy Now" button above is not displayed.
Please check our partner's website as other tickets may still be available.