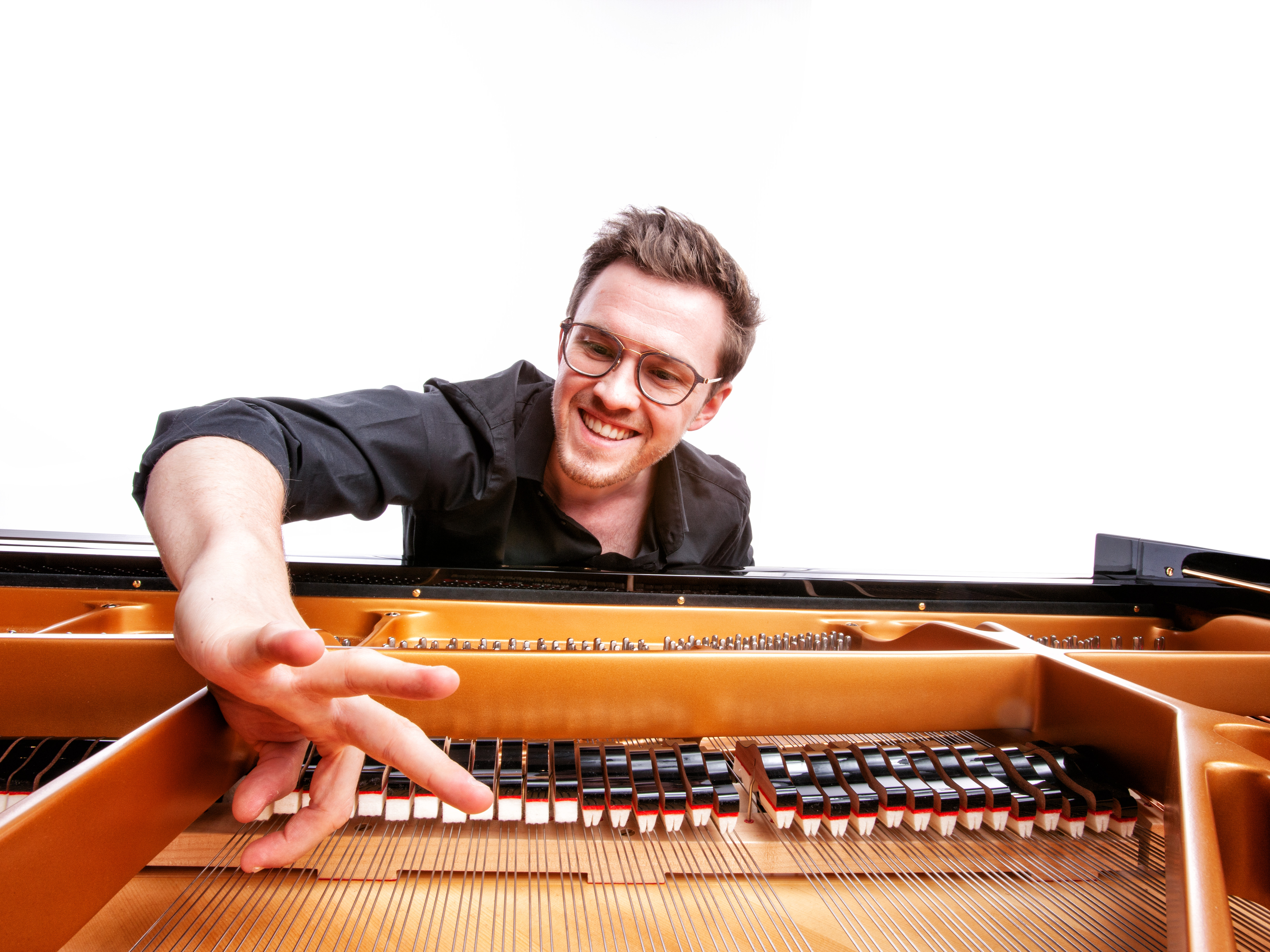 Santtu and Frank Dupree in a Jazz Concerto
Pianist Frank Dupree plays Kapustin's Piano Concerto, conducted by Santtu-Matias Rouvali alongside Glinka, Borodin, and Rimsky-Korsakov.
Philharmonia
Conductor(s):
Santtu-Matias Rouvali
Performer(s):
Frank Dupree – piano
Programme
GLINKA Capriccio Brillante (Spanish Overture No. 1) 
KAPUSTIN Piano Concerto No. 5 
RIMSKY-KORSAKOV Capriccio Espagnol 
At the heart of this colourful programme is a jazz piano concerto by Ukraine-born composer Nikolai Kapustin.
"The astonishing Frank Dupree", a pianist whose playing "make[s] you smile and shake your head in disbelief" (Gramophone), has made it his mission to bring Kapustin's music to a wider audience. And it's well worth discovering. The energy of big band jazz meets virtuosic orchestration and solo piano writing of such freedom and creativity that it feels like improvisation.
Borodin's Second Symphony is considered by many to be his finest work. Like his opera Prince Igor, it summons up a world of warriors and heroes in powerful music with a nod to Russian folklore.
Two lively Spanish-flavoured pieces complete the evening, a showcase for the dazzling skill and versatility of the Philharmonia musicians and their Principal Conductor Santtu.
Royal Festival Hall
Southbank Centre, Belvedere Road, London SE1 8XX
Things to do before/after
Tickets cannot be exchanged, transferred or refunded
All Student Pulse ticket holders will be asked to present valid student identification at the venue.
Student Pulse tickets are sold out when the "Buy Now" button above is not displayed.
Please check our partner's website as other tickets may still be available.