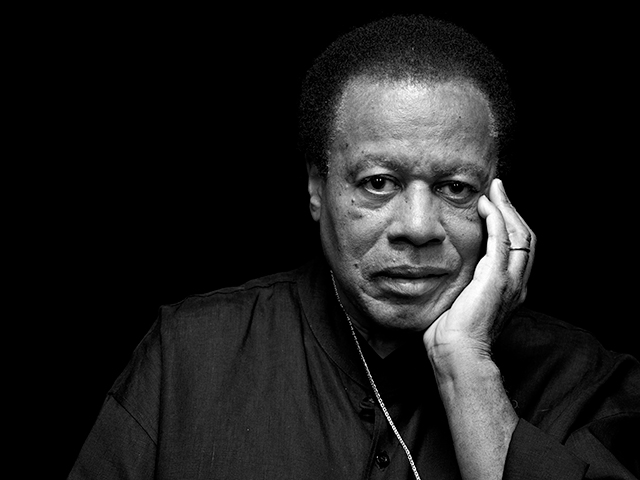 The Symphonic Music of Wayne Shorter
Celebrate the enduring legacy of jazz icon Wayne Shorter, with an extraordinary line-up of his long-time collaborators.
Philharmonia
Conductor(s):
Clark Rundell
Performer(s):
Ravi Coltrane – saxophone
esperanza spalding – voice
Danilo Pérez – piano
John Patitucci – bass
Terri Lyne Carrington – drums
Programme
Highlights from … (Iphigenia) (European premiere)
Midnight in Carlotta's Hair
The career of saxophonist, bandleader and composer Wayne Shorter spanned seven decades. He performed with Miles Davis, Joni Mitchell and Carlos Santana, co-founded the jazz fusion band Weather Report, formed his own quartet in 2000, recorded over 20 albums, and won 12 Grammys. His 2021 opera Iphigenia has never been heard outside the US.
The title of 'the 21st century's jazz genius' (NPR), however, goes to bassist, singer, songwriter and teacher esperanza spalding. She collaborated with Shorter on both Iphigenia and Gaia, a 2013 commission from the Los Angeles Philharmonic. Named for the Greek goddess of the Earth, Gaia is a song cycle richly laden with environmental imagery. Shorter's writing evokes elemental forces, while spalding's radiant vocals soar between earth and sky.
Between these two landmark works, the Philharmonia Orchestra performs a selection from Wayne Shorter's unrivalled songbook.
This concert is a highlight of the Philharmonia's series Let Freedom Ring: Celebrating the Sounds of America, and the EFG London Jazz Festival.
Part of Let Freedom Ring
Royal Festival Hall
Southbank Centre, Belvedere Road, London SE1 8XX
Things to do before/after
Tickets cannot be exchanged, transferred or refunded
All Student Pulse ticket holders will be asked to present valid student identification at the venue.
Student Pulse tickets are sold out when the "Buy Now" button above is not displayed.
Please check our partner's website as other tickets may still be available.