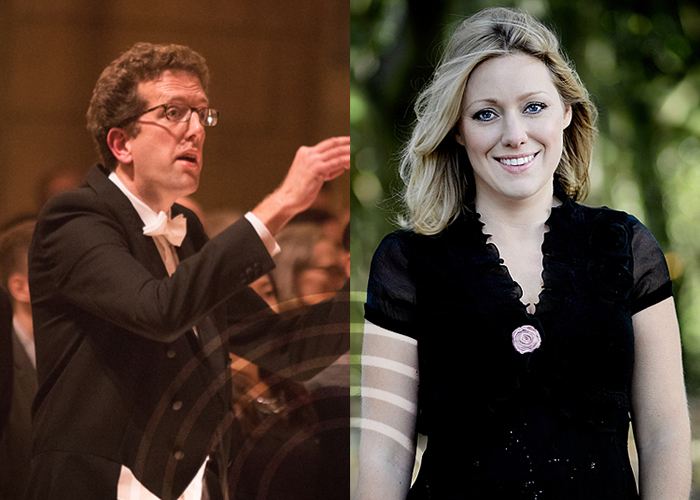 The deep consolation of Brahms's German Requiem, plus Canteloube's Songs of the Auvergne.  
Royal Philharmonic Orchestra
Conductor(s):
Daniel Hyde Conductor
Performer(s):
Sophie Bevan Soprano 
Gareth Brynmor John Baritone 
City of London Choir
Royal Philharmonic Orchestra
Programme
Fauré Pavane 
Canteloube Songs of the Auvergne: 5th book
Brahms German Requiem
"Blessed are those who mourn, for they shall be comforted". When Johannes Brahms composed his German Requiem, he wasn't thinking of heaven or hell; instead, he set out to console the living in a deeply moving masterpiece that speaks straight to the heart. One of London's most illustrious choirs sings it today, joined by rising baritone Gareth Brynmor John and the fabulous Sophie Bevan – adding all the brightness and beauty of a voice without equal. First, though, Bevan dives deep into the shimmering, sunlit French landscape of Canteloube's luscious Songs of the Auvergne, and guest conductor Daniel Hyde sets the mood with one of those classics that sink quietly into your memory: Fauré's haunting Pavane.  
Cadogan Hall
5 Sloane Terrace, London SW1X 9DQ, UK
Things to do before/after
Tickets cannot be exchanged, transferred or refunded
All Student Pulse ticket holders will be asked to present valid student identification at the venue.
Student Pulse tickets are sold out when the "Buy Now" button above is not displayed.
Please check our partner's website as other tickets may still be available.