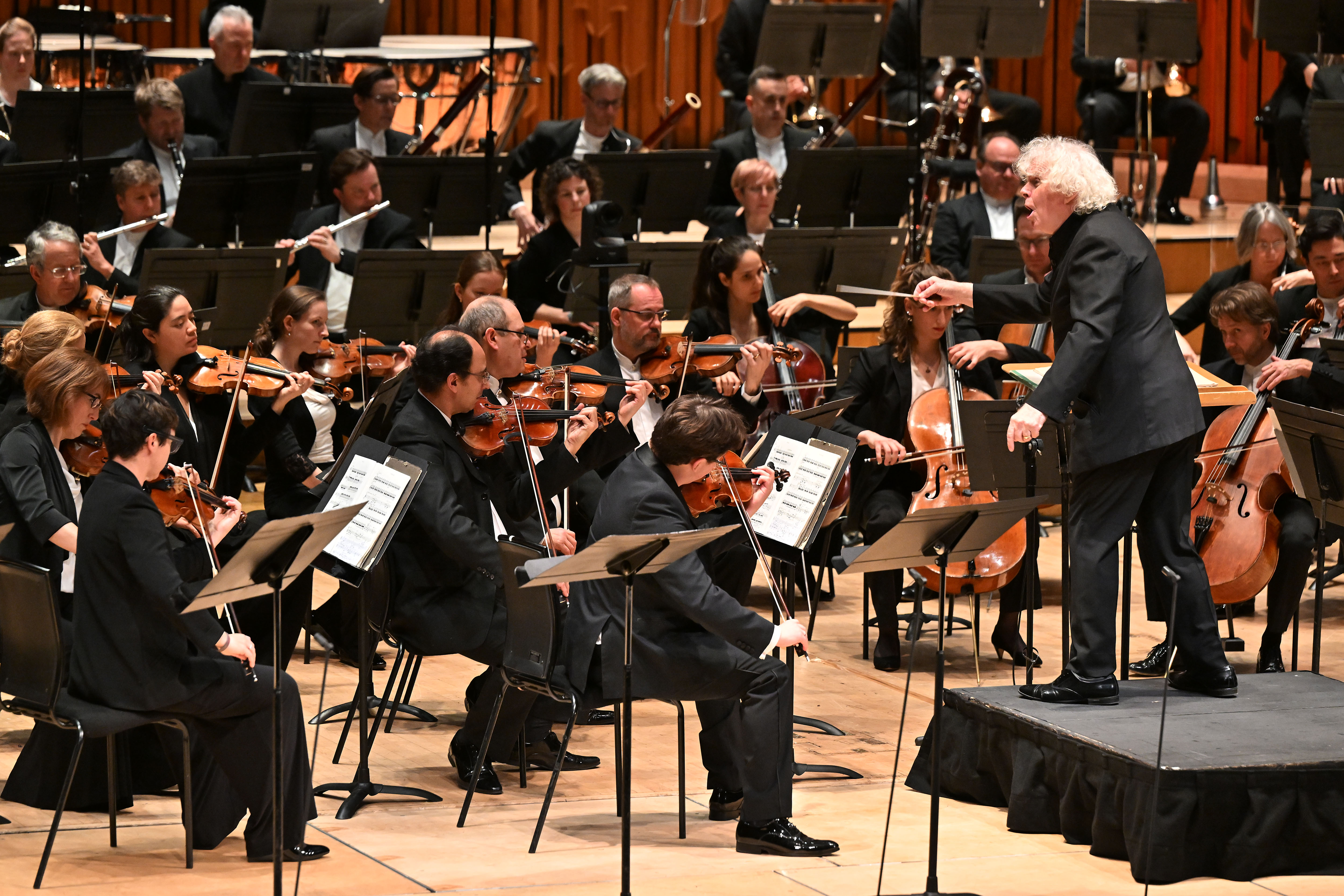 Sir Simon Rattle conducts Janáček's searing, magnificent opera explores a woman's limited options in a suffocating small town.
Conductor(s):
Sir Simon Rattle 
Performer(s):
Asmik Grigorian  Jenůfa
Katarina Karnéus  Kostelnička
Aleš Briscein  Laca
Nicky Spence  Steva
Jan Martiník  Starek, the Foreman / Mayor
Carole Wilson  Grandmother Buryjovka
Claire Barnett-Jones  Barena / Herdswoman
Hanna Hipp  Rychtarka
Erika Baikoff  Jano
London Symphony Chorus
London Symphony Orchestra
Programme
Leoš Janáček Jenůfa
concert performance; sung in Czech
The Programme
Jenůfa is pregnant, but she isn't married. In her mountain village, this means disgrace, or even death. Her stepmother, Kostelnička, wants to help her, but what should she do?
Janáček pondered his characters' predicament for many years. The opera he eventually completed is a blazing vision of human suffering and redemption, rooted in the rhythms of everyday life.
The Performers
Conductor Emeritus Sir Simon Rattle and the LSO have presented two of Janáček's operas to critical acclaim, and this is the next instalment. Jenůfa brings together a remarkable cast, including Asmik Grigorian's heartbreaking portrayal of a vulnerable young woman and Katarina Karnéus' achingly powerful Kostelnička.
Barbican Hall
Barbican Centre, Silk Street, City of London, EC2Y 8DS England, United Kingdom
Things to do before/after
Tickets cannot be exchanged, transferred or refunded
All Student Pulse ticket holders will be asked to present valid student identification at the venue.
Student Pulse tickets are sold out when the "Buy Now" button above is not displayed.
Please check our partner's website as other tickets may still be available.