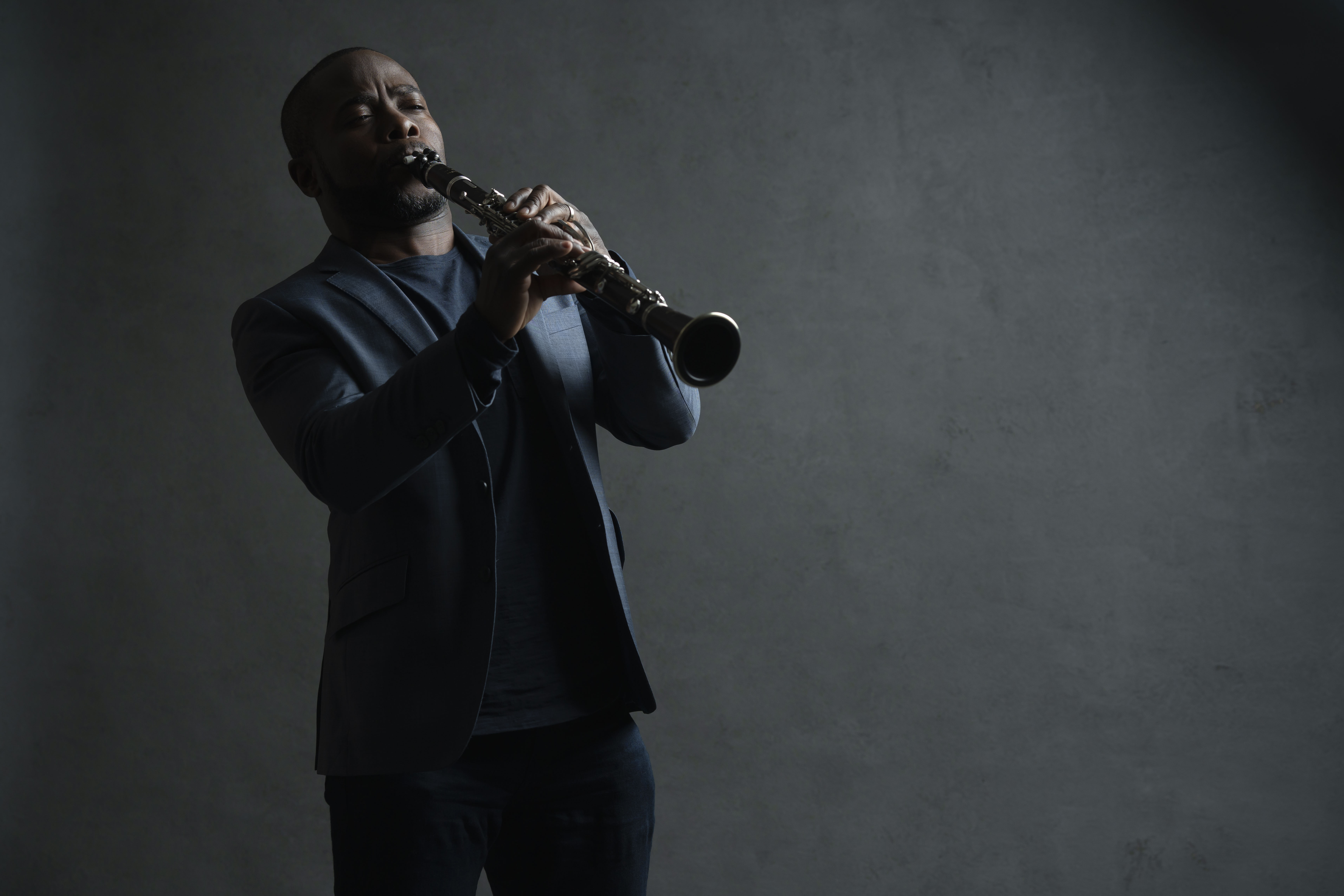 Anthony McGill and Michael McHale
Clarinettist Anthony McGill, Milton Court's Artist-in-Residence, performs an exhilarating all-American programme with pianist Michael McHale.
Barbican
Milton Court Concert Hall
Programme
James Lee III Ad Anah?
Adolphus Hailstork Three Smiles for Tracey
Leonard Bernstein
Sonata for Clarinet and Piano
Jessie Montgomery Peace
Aaron Copland
Clarinet Sonata
As one reviewer put it 'When you have the services of an artist as suave and eloquent as clarinettist Anthony McGill, it only makes sense to put him in the spotlight and keep him there'. And that's exactly what Milton Court's Artist-in-Residence role aims to do, celebrating the talents of this remarkable artist in music that highlights the sheer range of his musicianship.
Following McGill's concert with Britten Sinfonia, this programme offers a more intimate insight into his artistry, with works by Bernstein, Copland and Jessie Montgomery, whose compositions interweave classical music with elements of vernacular music, improvisation, poetry and social consciousness. Like Copland, Adolphus Hailstork was taught by Nadia Boulanger, and his works fuse a unique take on European musical traditions with allusions to his African-American heritage.
Milton Court Concert Hall
1 Milton St, London EC2Y 9BH, UK
Things to do before/after
Tickets cannot be exchanged, transferred or refunded
All Student Pulse ticket holders will be asked to present valid student identification at the venue.
Student Pulse tickets are sold out when the "Buy Now" button above is not displayed.
Please check our partner's website as other tickets may still be available.