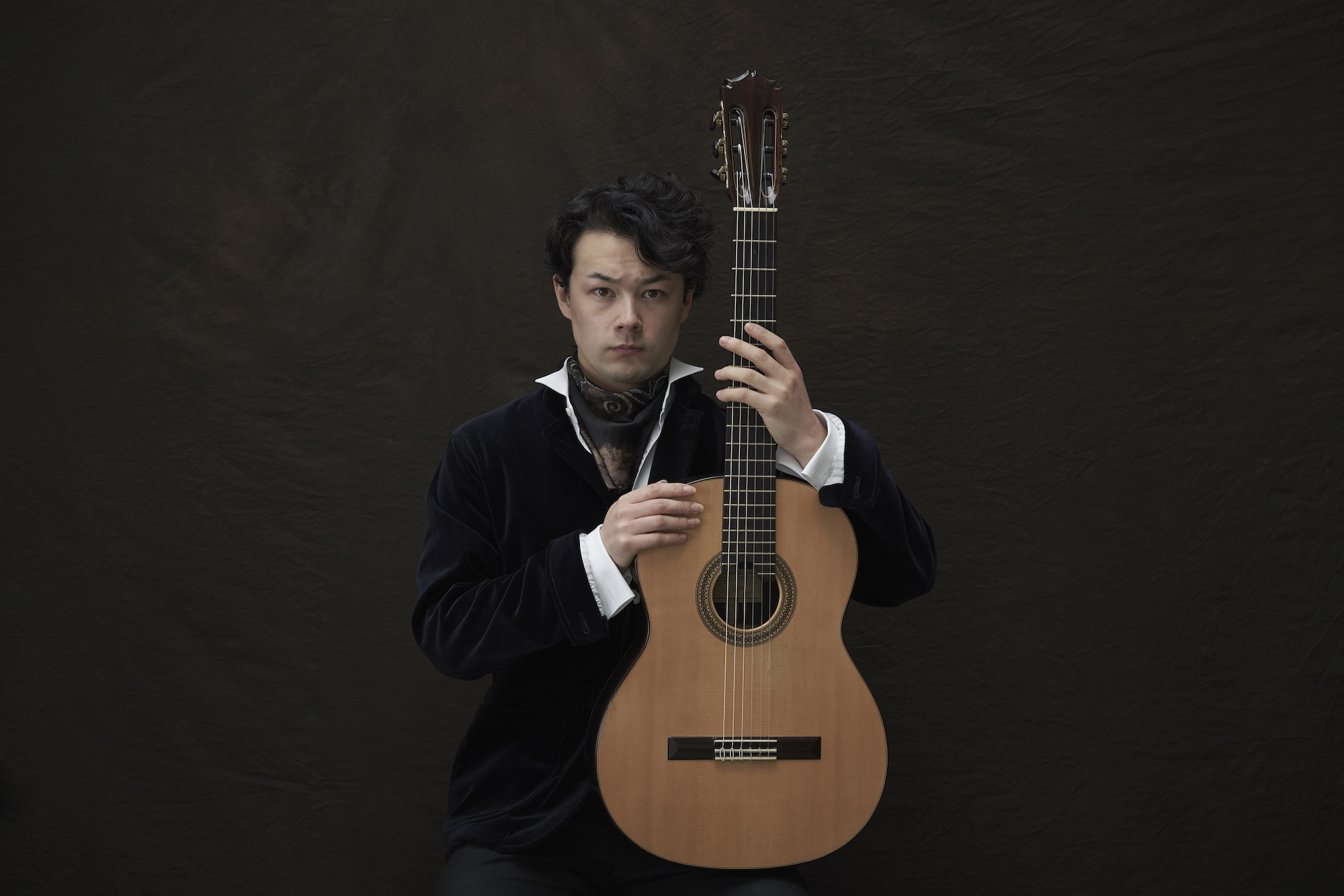 ECHO Rising Stars: Sean Shibe
Scottish guitarist Sean Shibe takes us on a journey through guitar and lute music across the centuries from Couperin to Adès.
Barbican
Performer(s):
Sean Shibe guitar and lute
Programme
Francis Poulenc
Sarabande
Federico Mompou Cancion y Danza X (Sobre dos Cantigas del Rey Alfonso X)
Scottish Lute Manuscripts (compiled by Lady Margaret Wemyss) A Scotts Tune
Mervell's Sarabande
Canaries
Holi and Faire
Ladie Lie Near Me
A Scots Tune
Francis Couperin
Ordre excerpts
Federico Mompou Suite Compostelan
Manuel de Falla Homenaje pour le Tombeau de Claude Debussy
The journey is plotted with this interplay of France and Spain at its heart. Poulenc's Sarabande deconstructs and reforms a traditional Spanish form, and Lady Margaret Wemyss' lute pieces demonstrate the 'Auld Alliance' through pieces from Scotland as well as France and Spain. Mompou's Suite Compostelana gently recalls the northern Spanish Celtic rain and distant Cathedral choirs, ending with the rhythmic drone of the Galician bagpipes.
Our ECHO nominee for 2023–24, Shibe was the first guitarist ever to be selected for BBC Radio 3's New Generation Artists scheme, to be awarded a Borletti-Buitoni Trust Fellowship and, in 2018, to receive the Royal Philharmonic Society Award for Young Artists. His innovative approach to his instrument has enhanced his reputation for having ​'one of the most discriminating ears in the business' (Gramophone).
LSO St Luke's
161 Old Street, London EC1V 9NG
Things to do before/after
Tickets cannot be exchanged, transferred or refunded
All Student Pulse ticket holders will be asked to present valid student identification at the venue.
Student Pulse tickets are sold out when the "Buy Now" button above is not displayed.
Please check our partner's website as other tickets may still be available.