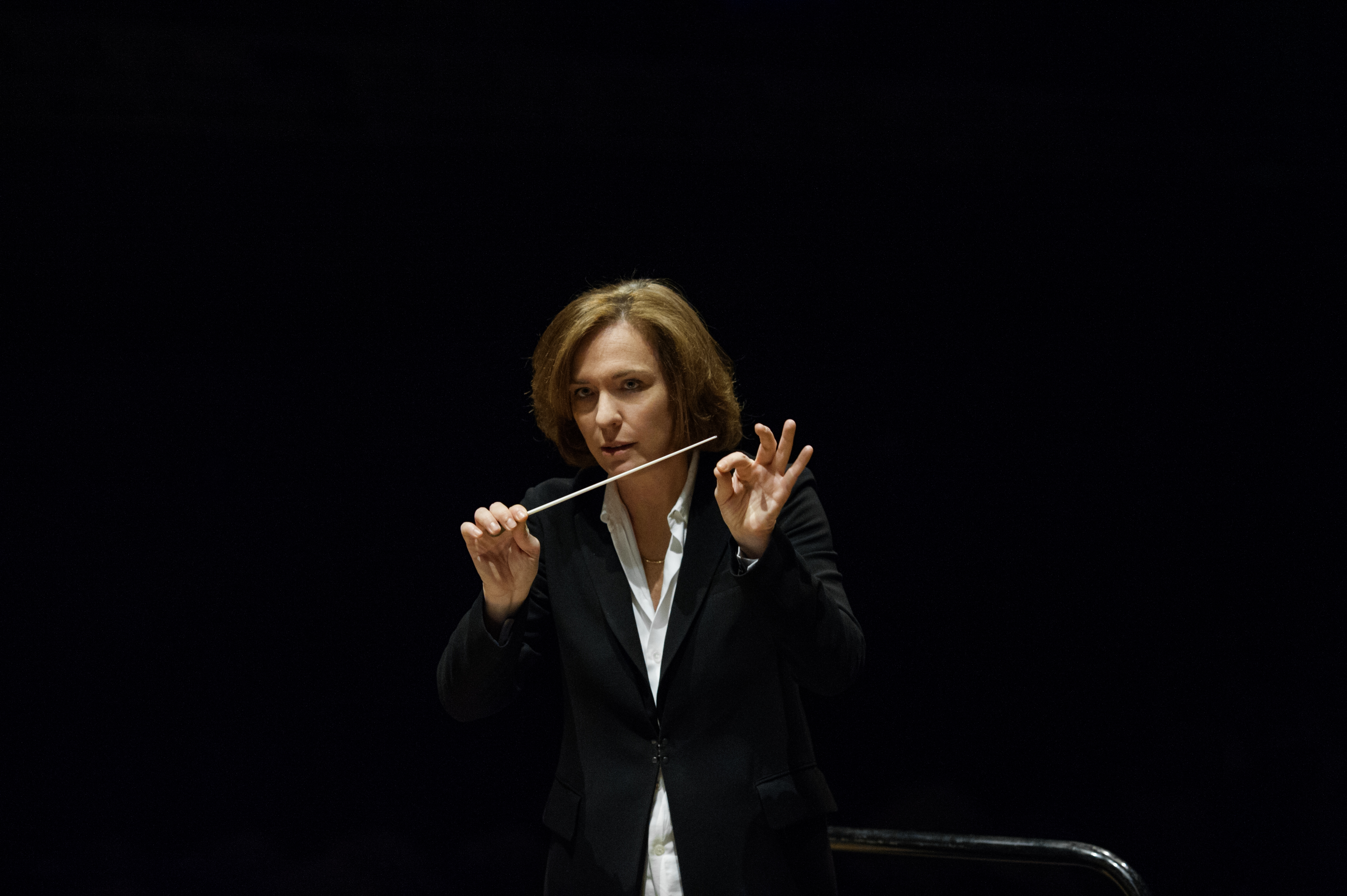 Heaven and earth: Mat Collishaw's mesmerising projections accompany sacred music by Fauré and Gounod, connecting these spiritual works to human experience and the natural world.
Barbican
Conductor(s):
Laurence Equilbey conductor
Performer(s):
Insula orchestra
Programme
Charles Gounod Saint François of Assise
From its arresting opening bars to the sublime 'In Paradisum', Fauré's Requiem is one of the most human of all sacred works, slowly shifting its gaze from earthly vulnerability to the hope of eternity. In his film Sky Burial, Mat Collishaw responds to this music with deeply moving images drawn from nature and from everyday life. Soaring birds and serene landscapes are juxtaposed with tableaux of loss and grief, offering a poignant but hopeful counterpoint to Fauré's music.
The Insula Orchestra and Accentus chorus, conducted by Laurence Equilbey, bring their characteristic sensitivity to Fauré's Requiem, and to Gounod's once-lost oratorio Saint François d'Assise – the only recording of which was made by these musicians. A powerful and unique take on French sacred music that's sure to linger in the memory.
Barbican Hall
Barbican Centre, Silk Street, City of London, EC2Y 8DS England, United Kingdom
Things to do before/after
Tickets cannot be exchanged, transferred or refunded
All Student Pulse ticket holders will be asked to present valid student identification at the venue.
Student Pulse tickets are sold out when the "Buy Now" button above is not displayed.
Please check our partner's website as other tickets may still be available.