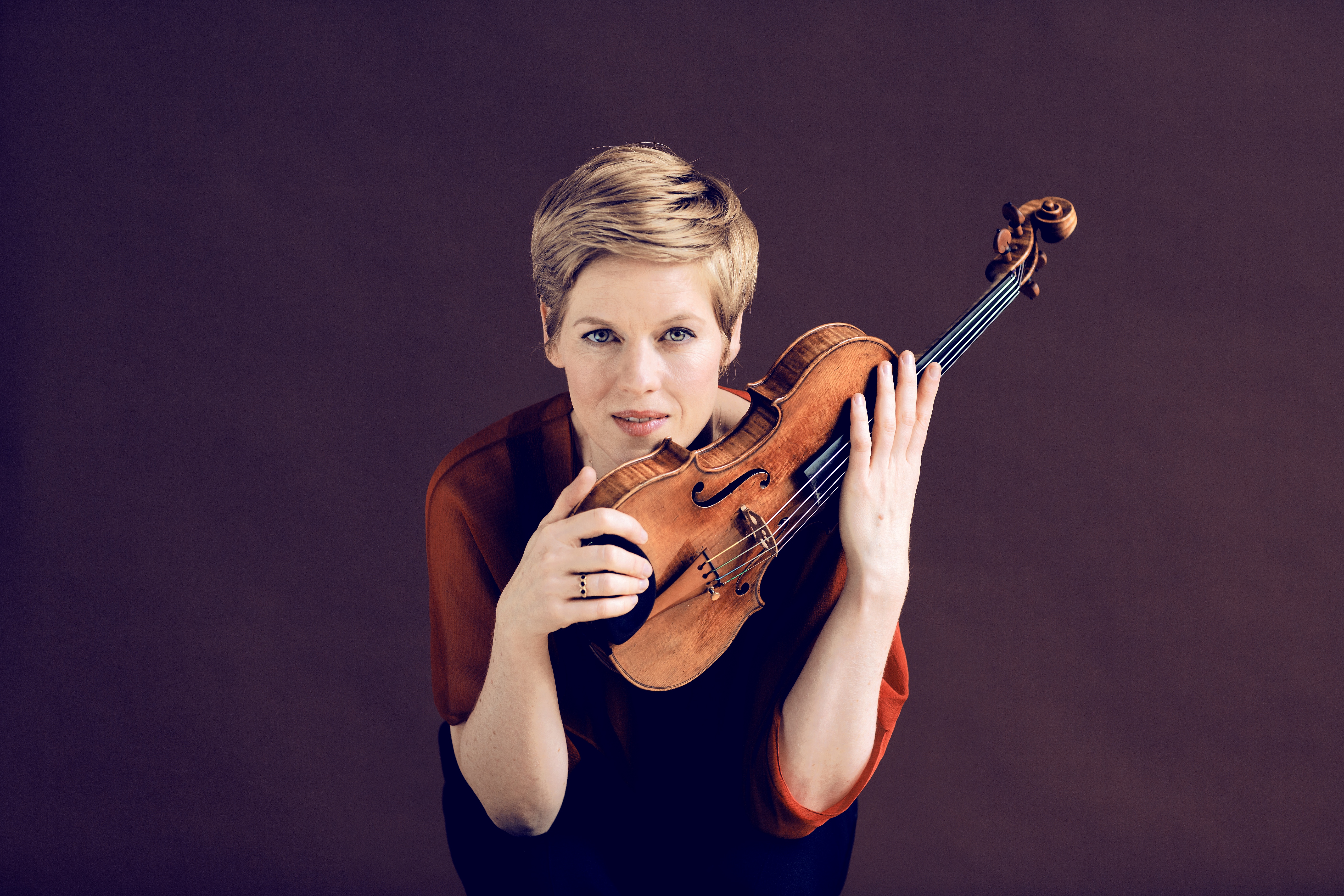 Bartók's Violin Concerto No 1 with Isabelle Faust
The course of true love never does run smooth in these four fascinating vignettes.
Conductor(s):
Duncan Ward  
Performer(s):
Isabelle Faust  violin
London Symphony Orchestra
Programme
Béla Bartók Violin Concerto No 1
Leoš Janáček Taras Bulba
Interval – 20 minutes
Ernest Chausson Poème
Claude Debussy La mer
The Programme
Bartók dedicated his First Violin Concerto to the famed musician Stefi Geyer, but she refused it, unable to return his adoration. It wasn't performed until 1956, when listeners discovered an unusual musical portrait of Geyer, exploring Bartók's dreamy admiration and his crush's quick wit.
Janáček's Taras Bulba tells a rousing tale of Cossack warriors, featuring another doomed romance. Lamenting horns and tender oboes introduce a pair of lovers on opposing sides of a battle.
Chausson's sensuous Poème was inspired by a short story about two men in love with the same woman, while Debussy's scintillating evocation of the sea was written in the midst of an adulterous affair.
The Performers
Duncan Ward and the LSO set out to sweep you off your feet in this performance, while Isabelle Faust offers sensitive insights into the music of Bartók.
'One letter from you, a line, even a word – and I am in a transport of joy, the next brings me almost to tears, it hurts so. What is to be the end of it all?' Bartók to Stefi Geyer
Photo credit: Felix Broede
Barbican Hall
Barbican Centre, Silk Street, City of London, EC2Y 8DS England, United Kingdom
Things to do before/after
Tickets cannot be exchanged, transferred or refunded
All Student Pulse ticket holders will be asked to present valid student identification at the venue.
Student Pulse tickets are sold out when the "Buy Now" button above is not displayed.
Please check our partner's website as other tickets may still be available.