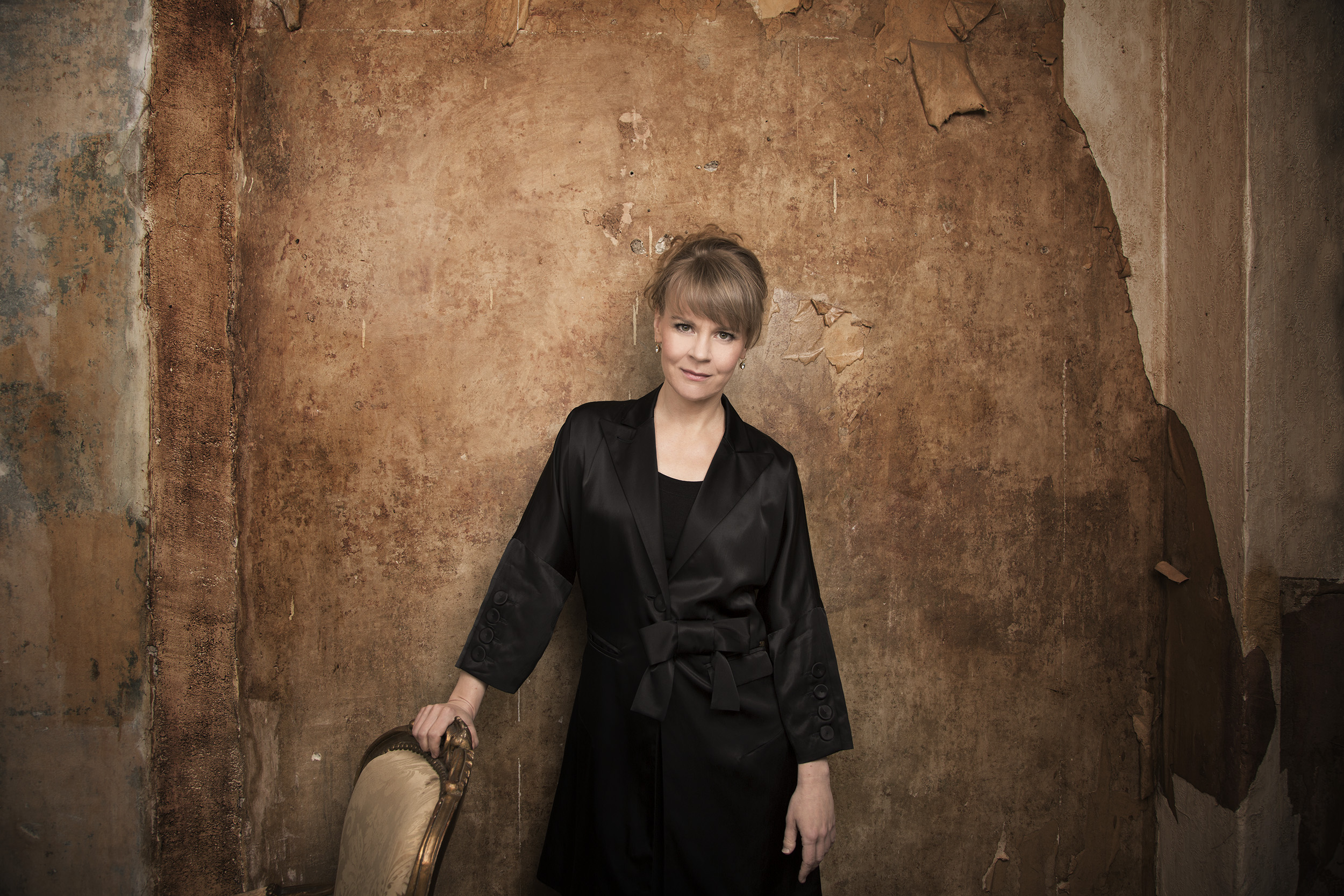 Kirill Gerstein plays Ravel's Piano Concerto for the Left Hand
Drift amid music of seductive illusion, by three turn-of-the-century composers.
Conductor(s):
Susanna Mälkki
Performer(s):
Kirill Gerstein  piano
Sopranos & Altos of the London Symphony Chorus
London Symphony Orchestra
Programme
Claude Debussy Three Nocturnes
Maurice Ravel Piano Concerto for the Left Hand
Interval – 20 minutes
Alexander Scriabin Symphony No 4, 'The Poem of Ecstasy'
The Programme
'It is pure music, conceived beyond the limits of reality, in the world of dreams,' wrote a contemporary reviewer about Debussy's Nocturnes. The first Nocturne conjures grey thunderclouds above the Seine, as a passing boat sounds its horn. The second is illuminated by a dazzling procession, and the third echoes with the voices of sirens, heard amid the moonlit waves of the sea.
In Ravel's dark, swaggering magic trick of a Piano Concerto, one hand playing comes to sound like two. And in Scriabin's swirling, yearning symphonic poem, we move through fantasy to ecstasy.
The Performers
Kirill Gerstein, Spotlight Artist with the LSO in 2023/24, performs a remarkable feat of sleight-of-hand, while Susanna Mälkki and the LSO reveal the shining threads that tie these three works together. The London Symphony Chorus supplies enchanting song.
'All fire and air. The first time I heard it I played it over and over … For weeks I went about in a trance. Something had happened to me.' Writer Henry Miller on Scriabin's 'Poem of Ecstasy'
Photo credit: Simon Fowler
Barbican Hall
Barbican Centre, Silk Street, City of London, EC2Y 8DS England, United Kingdom
Things to do before/after
Tickets cannot be exchanged, transferred or refunded
All Student Pulse ticket holders will be asked to present valid student identification at the venue.
Student Pulse tickets are sold out when the "Buy Now" button above is not displayed.
Please check our partner's website as other tickets may still be available.