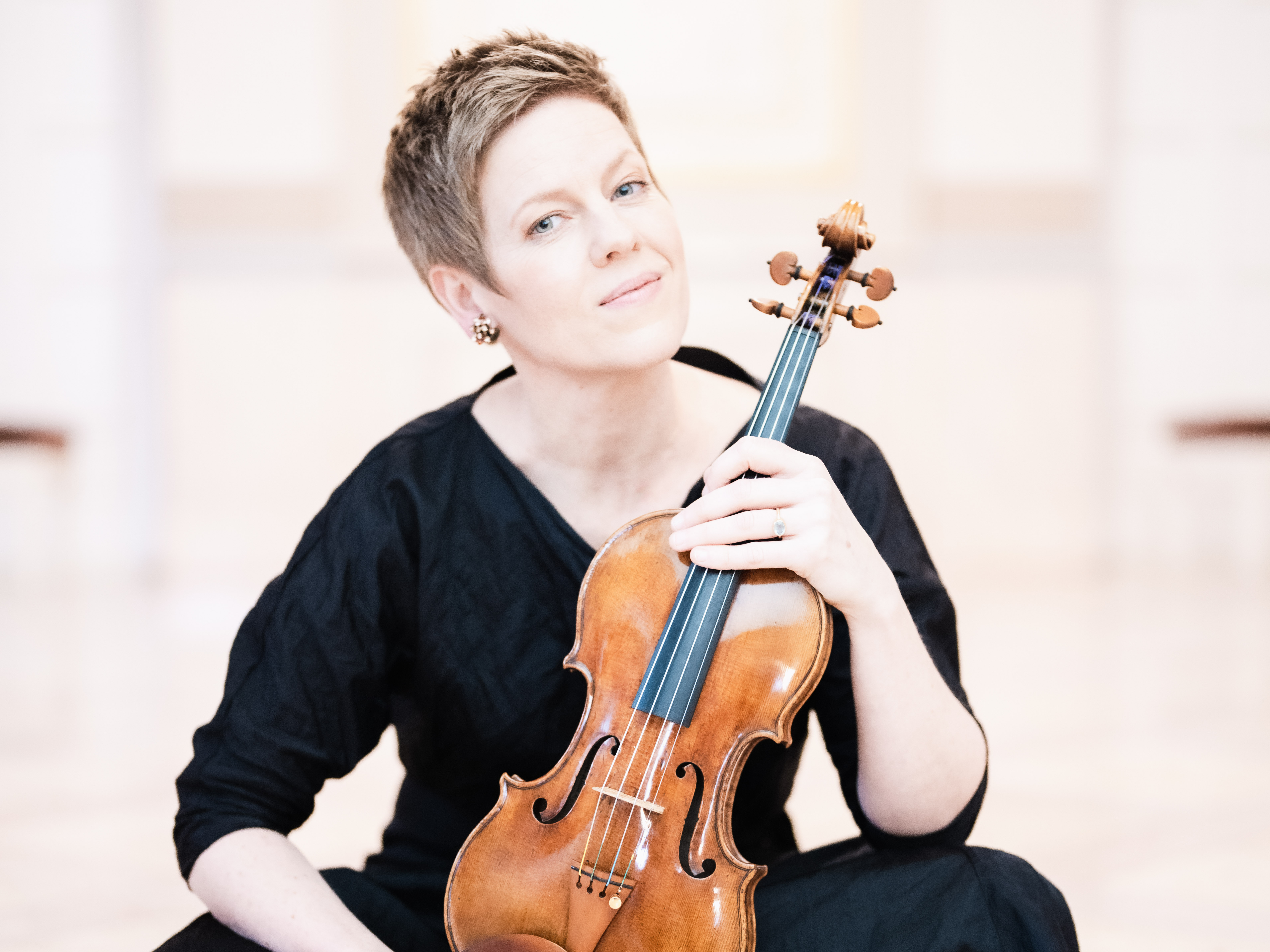 Brahms & Beethoven with Isabelle Faust
This afternoon's soloist, Isabelle Faust, plays Beethoven's Violin Concerto, and Philippe Herreweghe conducts Brahms's Symphony No. 4.
Philharmonia
Conductor(s):
Philippe Herreweghe
Performer(s):
Isabelle Faust – violin
Programme
BEETHOVEN Violin Concerto
In the words of this afternoon's soloist Isabelle Faust, Beethoven's Violin Concerto is 'one of the most beautiful and most important works of the violin repertoire.'
Faust and conductor Philippe Herreweghe are frequent collaborators, both known for diving deep into the historical context and authentic interpretation of every piece they perform. From its intriguing opening timpani strokes to its exuberant dancing finale, via a breathtakingly beautiful slow movement, their committed and unshowy approach allows Beethoven's mastery of his art to shine through.
Brahms's Fourth Symphony is the work of a composer at the top of his game. Brahms called it "my sad symphony", but this modest adjective belies the composer's emotional range and consummate structural skill. His friend, the critic Eduard Hanslick, put it better: "It is like a dark well; the longer we look into it, the more brightly the stars shine back."
Royal Festival Hall
Southbank Centre, Belvedere Road, London SE1 8XX
Things to do before/after
Tickets cannot be exchanged, transferred or refunded
All Student Pulse ticket holders will be asked to present valid student identification at the venue.
Student Pulse tickets are sold out when the "Buy Now" button above is not displayed.
Please check our partner's website as other tickets may still be available.