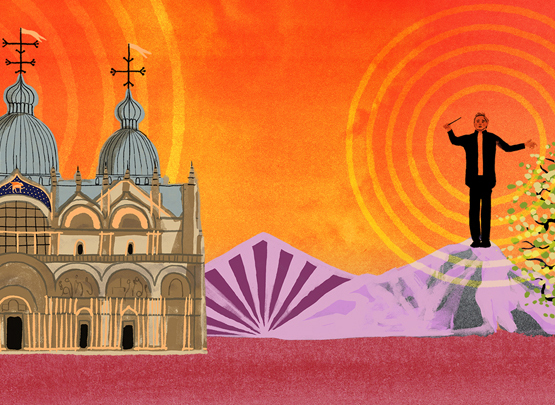 Royal Philharmonic Orchestra
Conductor(s):
Vasily Petrenko Conductor 
Performer(s):
Yunchan Lim Piano 
Royal Philharmonic Orchestra
Programme
Ethel Smyth The Wreckers: Overture 
Rachmaninov Piano Concerto No.3 
Elgar Symphony No.2 
'Rarely, rarely comest thou, Spirit of Delight!' The orchestra hovers, poised. It pulls back – and then surges forward in wave upon sweeping wave of golden sound. Nothing in British music is more exhilarating than the opening of Elgar's Second Symphony, and nothing quite matches what follows: a passionate, no-holds-barred emotional autobiography, ending in a sunset of heartbreaking beauty. If that doesn't sound like your idea of British music, let Vasily Petrenko and the Royal Philharmonic Orchestra show you what you've been missing. It's hard to imagine a more magnificent complement to Rachmaninov's mightiest (and most opulent) piano concerto, played tonight by the 2022 Van Cliburn competition gold medallist Yunchan Lim, and a swashbuckling, storm-swept overture by the Suffragette composer Dame Ethel Smyth. 
Royal Festival Hall
Southbank Centre, Belvedere Road, London SE1 8XX
Things to do before/after
Tickets cannot be exchanged, transferred or refunded
All Student Pulse ticket holders will be asked to present valid student identification at the venue.
Student Pulse tickets are sold out when the "Buy Now" button above is not displayed.
Please check our partner's website as other tickets may still be available.