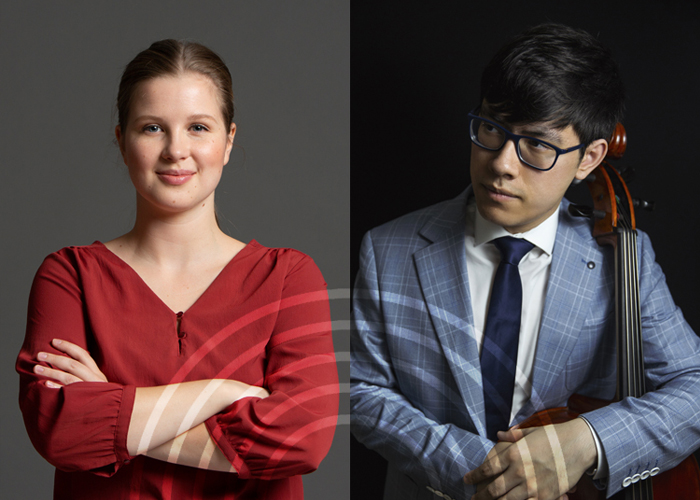 Sibelius' Second Symphony
Rossini, Saint-Säens and Sibelius at his sunniest: timeless melodies loved the world over. 
Royal Philharmonic Orchestra
Conductor(s):
Emilia Hoving Conductor
Performer(s):
Zlatomir Fung Cello 
(RPO Artist-in-Residence, 2023–24)
Royal Philharmonic Orchestra
Programme
Rossini William Tell: Overture'
Saint-Saëns Cello Concerto No.1
Sibelius Symphony No.2
Sibelius thought of his Second Symphony as a great river flowing to the sea, others have heard a musical portrait of a nation waking to freedom. But from pastoral beginnings to a soul-stirring finish, it is music of elemental power, spring-like freshness and truly epic grandeur. Our Finnish guest conductor, Emilia Hoving (something of a Sibelius expert), takes us on Sibelius's journey today, and shares the glowing colours (and unforgettable tunes) of Rossini's ever-popular music for William Tell. In between, expect elegance, ardour and a very French kind of romance, as International Tchaikovsky Competition For Young Musicians winner – and RPO Artist-in-Residence – Zlatomir Fung returns to play Saint-Saëns's dashing First Cello Concerto. You'll believe a cello can fly. 
Cadogan Hall
5 Sloane Terrace, London SW1X 9DQ, UK
Things to do before/after
Tickets cannot be exchanged, transferred or refunded
All Student Pulse ticket holders will be asked to present valid student identification at the venue.
Student Pulse tickets are sold out when the "Buy Now" button above is not displayed.
Please check our partner's website as other tickets may still be available.