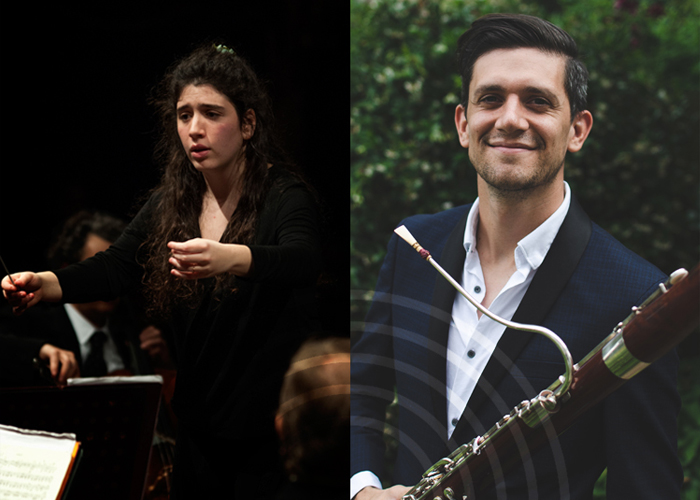 Nil Venditti conducts music of sunlight and celebration by Mendelssohn, Mozart and Tchaikovsky. 
Royal Philharmonic Orchestra
Conductor(s):
Nil Venditti Conductor 
Performer(s):
Richard Ion Bassoon 
Royal Philharmonic Orchestra
Programme
Tchaikovsky Orchestral Suite No. 4, 
'Mozartiana'
Mozart Bassoon Concerto 
Martucci Nocturne
Mendelssohn Symphony No.4, 'Italian'
When the young Felix Mendelssohn saw Italy for the first time, his heart leaped for joy. In his Italian Symphony, you can hear it doing exactly that: because from spirited opening to whirling folk-dance finish, this is a picture-postcard come to exuberant, sunshiny life. It is as much fun to play as it is to hear and, under charismatic guest conductor Nil Venditti, it will make a joyful ending to a concert that sparkles with melody and warmth. Martucci basks in a fragrant Mediterranean night, Tchaikovsky pays tuneful homage to his idol Mozart, and Amadeus himself turns the humble bassoon into an operatic hero, as RPO Principal Bassoon Richard Ion takes centre stage in a concerto that's equal parts elegance, romance and sheer unbuttoned fun.
Cadogan Hall
5 Sloane Terrace, London SW1X 9DQ, UK
Things to do before/after
Tickets cannot be exchanged, transferred or refunded
All Student Pulse ticket holders will be asked to present valid student identification at the venue.
Student Pulse tickets are sold out when the "Buy Now" button above is not displayed.
Please check our partner's website as other tickets may still be available.