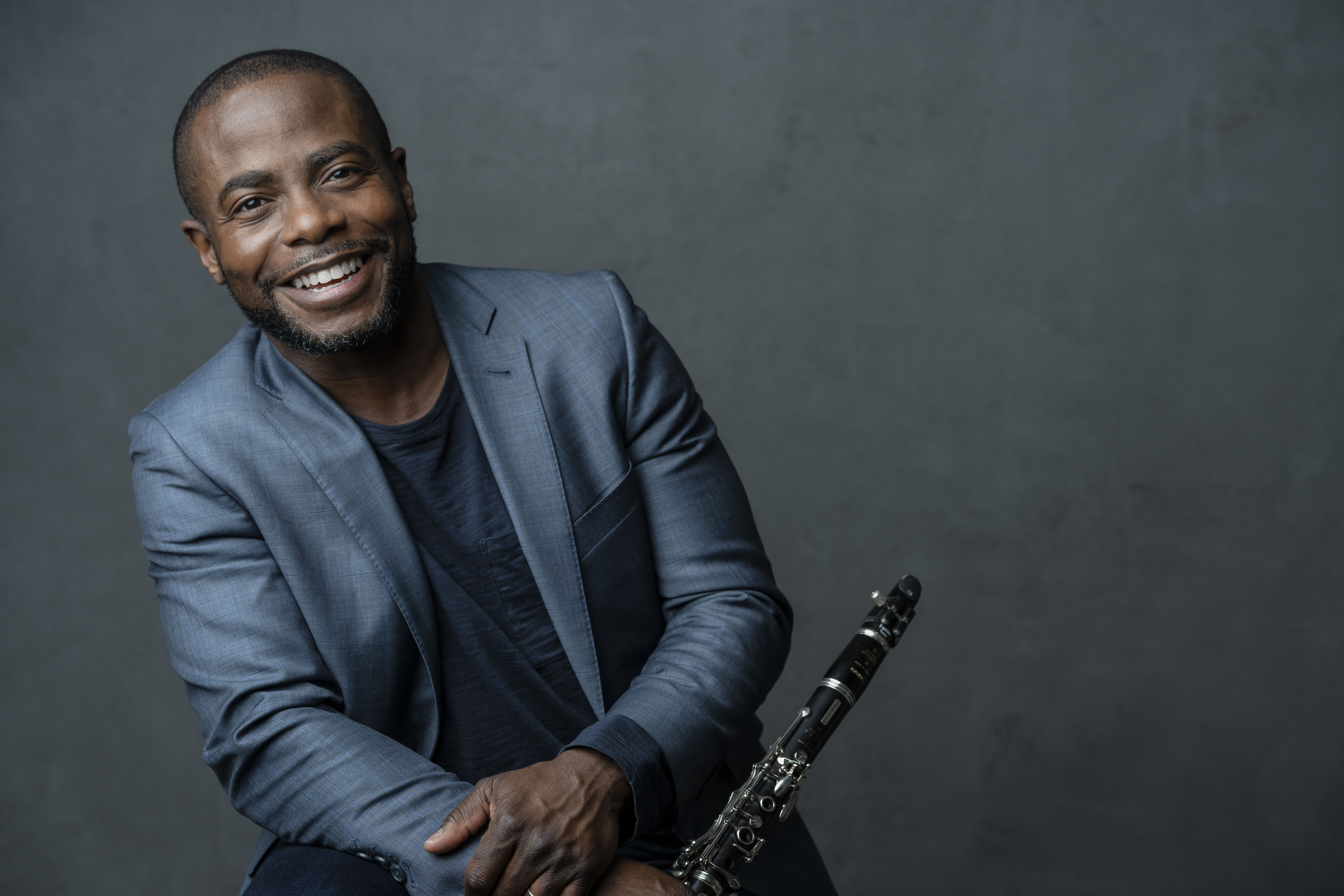 Anthony McGill and Britten Sinfonia
Celebrated clarinettist Anthony McGill embarks on his residency at Milton Court, in an evening of conversation and performance with Britten Sinfonia.
Barbican
Milton Court Concert Hall
Performer(s):
Britten Sinfonia
Programme
Jessie Montgomery Starburst (chamber orchestra version)
Panel discussion with Anthony McGill and Anthony Davis
Anthony Davis You Have the Right to Remain Silent (European premiere)
George Walker Lyric for Strings
From becoming the first African American musician to hold a principal role in the New York Philharmonic to performing at Obama's inauguration, Anthony McGill has blazed a trail as one of classical music's most brilliantly multifaceted figures. In conversation with composer Anthony Davis, McGill explores the piece at the heart of this programme: Davis's clarinet concerto, You Have the Right to Remain Silent. This work stems from the moment Davis was pulled over at gunpoint by a police officer during the 1970s, over 40 years before he won the Pulitzer Prize. In his powerful musical response, 'the orchestra is interrogating the clarinet'.
The programme curated by McGill and Davis also features Jessie Montgomery's music – infused with improvisation, energy and gleaming colours – and closes with a deeply poignant elegy by George Walker.
Milton Court Concert Hall
1 Milton St, London EC2Y 9BH, UK
Things to do before/after
Tickets cannot be exchanged, transferred or refunded
All Student Pulse ticket holders will be asked to present valid student identification at the venue.
Student Pulse tickets are sold out when the "Buy Now" button above is not displayed.
Please check our partner's website as other tickets may still be available.